6
02
2011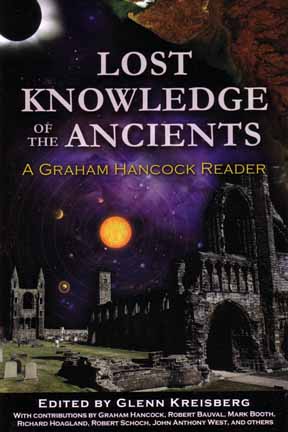 Representing the latest, often controversial findings in scientific and historical research, this anthology of essays commissioned by Graham Hancock, bestselling author of Fingerprints of the Gods, covers the forefront in alternative theories on history, the origins of civilization, technology, and consciousness with topics ranging from quantum philosophy and paranormal phenomena to the ancient use of electromagnetism, the effect of cosmic rays on human evolution, and NASA's cover-up of ancient Martian civilizations.
Recognizing that many recent discoveries are actually rediscoveries of lost knowledge from past civilizations, these authors seek to understand where, within the bigger picture of human knowledge, our present time fits into the cycle of human existence.
In this work, Gary A. David, one of the many authors in this book, presents a theory about the Hopi Indian's migration in the Southwest by way of an Orion template. He provides a map showing placements of the settlements in exact proportion to Orion. Although this migration occurred over several thousands of years, the grid was completed. He ends his chapter by saying "The word zona, as in the name Arizona, is particularly significant. From classical times onward, it has literally been defined as `The girdle [or belt] of Orion."
This is one of many interesting subjects found in this literary compilation. 
Support Moorsgate.com by purchasing this book. This item can be found in the online store of this site.
Comments :
Comments Off
Categories :
Book Reviews
,
Degrees: Master
,
History